I'm not a big fan of stealing other bloggers content, but this diy ripped jeans from blogster Love Aesthetics I find that awesome, I had to share this one with you guys. I really would like to try this, but I never made time fo it! Anyways, if you're able to try this before me, I would like to see the result!
Ripped Jeans are clearly hot right now and i've been looking for The perfect Pair for ages. So why not create them myself? Let's try this!
Diy ripped jeans
Denim jeans
Chalk
Scissor
A needle
This is how we do it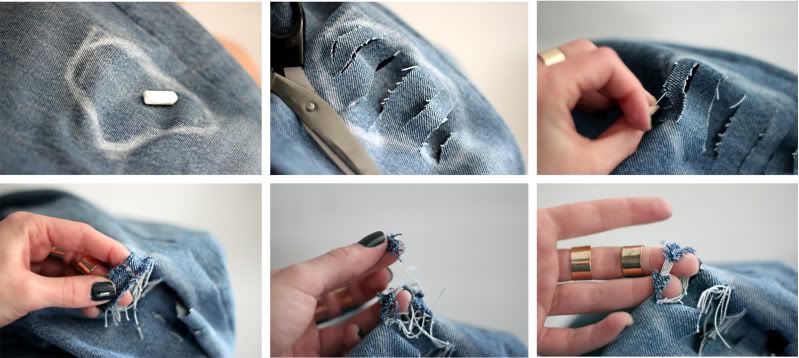 Draw on the places where you want your jeans ripped with chalk;
Cut out horizontal cracks on the places you putted the chalk on;
Pull the wires out of the cracks of your jeans with the needle (first white, then the blue ones);
And you're ready to wear it! Wash the jeans to make the cracks look more natural!!
Have you ever tried to create your own ripped clothing?